Paul Noor
Motivational Speaker—Corporate Trainer
​​​(With over 30 years of business experience)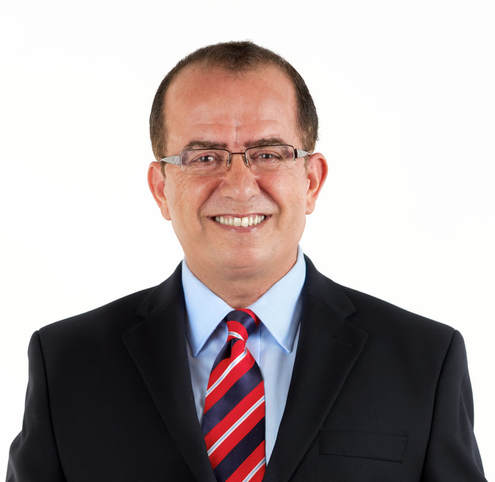 Paul is the author of the book
THE MILLIONAIRE WITHIN
Available on Amazon
Paul helps individuals and organizations
overcome their barriers.
For him was overcoming his severe stuttering and at the same time building his million-dollar construction company from zero.

Invite Paul Noor to speak at your next EVENT.
His speeches are truly
I
nspirational,
E
ducational, and
F
unny, too.
Speech Title:
​
THE MILLIONAIRE WITHIN
Do you want a speech totally unique, out of ordinary, and attention grabbing?
For this speech Paul walks on the stage with his sign
.
How cool is that!!! He will then start his speech with the 90-second funny audition that he did for the America's Got Talent.
Read the first 90 seconds
In this presentation Paul will inspire your audience to step out of their comfort zone, Accept 100% Responsibility, so they can unleash the real potential within them.
This speech is Funny and at the same time Educational, and very Inspirational.
$2,500
to
$5,000
plus travel expenses
A short 20-minute version of this speech is
FREE
in Las Vegas,
for small groups of 20 to 40 people.
Paul lives in Las Vegas.
Perfect for monthly executive meetings, staff meetings, sales meetings, business/social gatherings
, colleges, universities, non-profit organizations, Rotary & Lions clubs
.
​
​
Please support Paul on America's Got Talent

Invite Paul Noor to train your team
Half-Day Seminar at your workplace.
Title:
Essential Skills for a Winning Team
Paul has over 30 years of business experience, leadership, and training. He started his Construction Business from zero and became a self-made-millionaire. He then wrote the book ​THE MILLIONAIRE WITHIN to help others. Later, as a seminar leader, Paul has traveled around the country and has trained CEOs, Executives, Business Owners, Managers, Supervisors, and Employees of different organizations.​
$2,500 ( for half a day) plus travel expenses


​
Private Executive Business Consulting
Whether your business needs a Tune-Up or a Major Makeover, consult with Paul.
$5,000 daily, at your workplace

​
​
​​Private Executive Speech/Presentation Skills Coaching
Do you have to deliver a presentation/speech? Do you want to impress your clients/audience? Do you want to deliver it like a Pro? Paul has spoken at numerous organizations including a few Fortune-500 companies.
$5,000 daily, at your workplace
​This is what other people have said about Paul's presentations:
Excellent speaker.
Paul is very knowledgeable.
The material was well organized.
He kept our attention the entire time.
​Superior!!! Fantastic!!! Exceptional!!!
Good material. Don't change anything.
Paul is charming and I loved his personal stories.
Paul was easy to listen to, inspiring, and interesting.
I highly recommend him to other companies.
Paul is a great entertainer. He is FUNNY.
Paul has the gift to inspire people.
​He is a true professional.
Wow!!! That is all I can say.
I applaud you, Paul. ​I want to be just like you.



Paul Noor
Cell:
(702) 501-2323

​Email
​
Las Vegas, NV